Here you can read about our various local grass-roots campaigns to realize Podrska's vision of self-empowerment and compassion for human and non-human animals.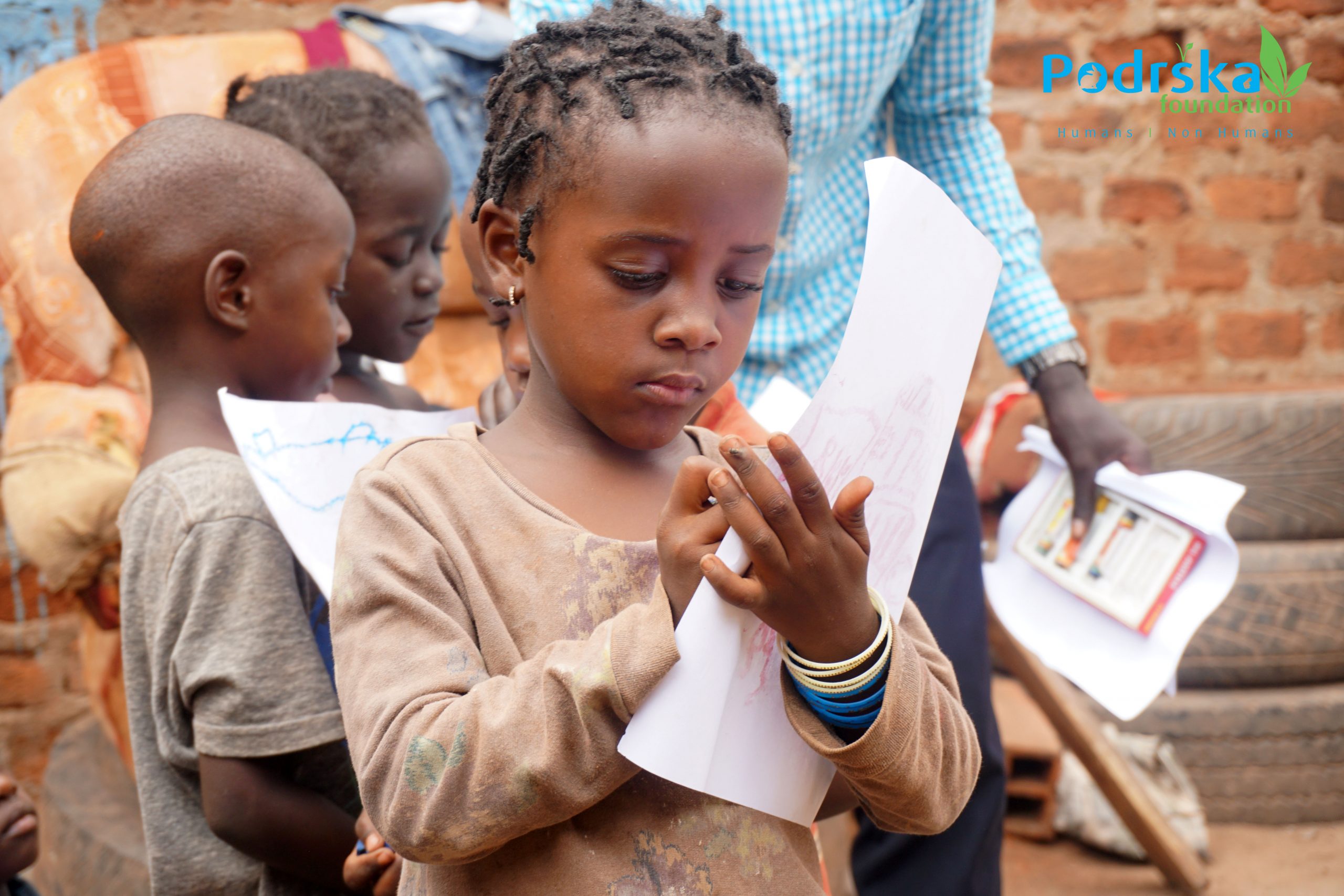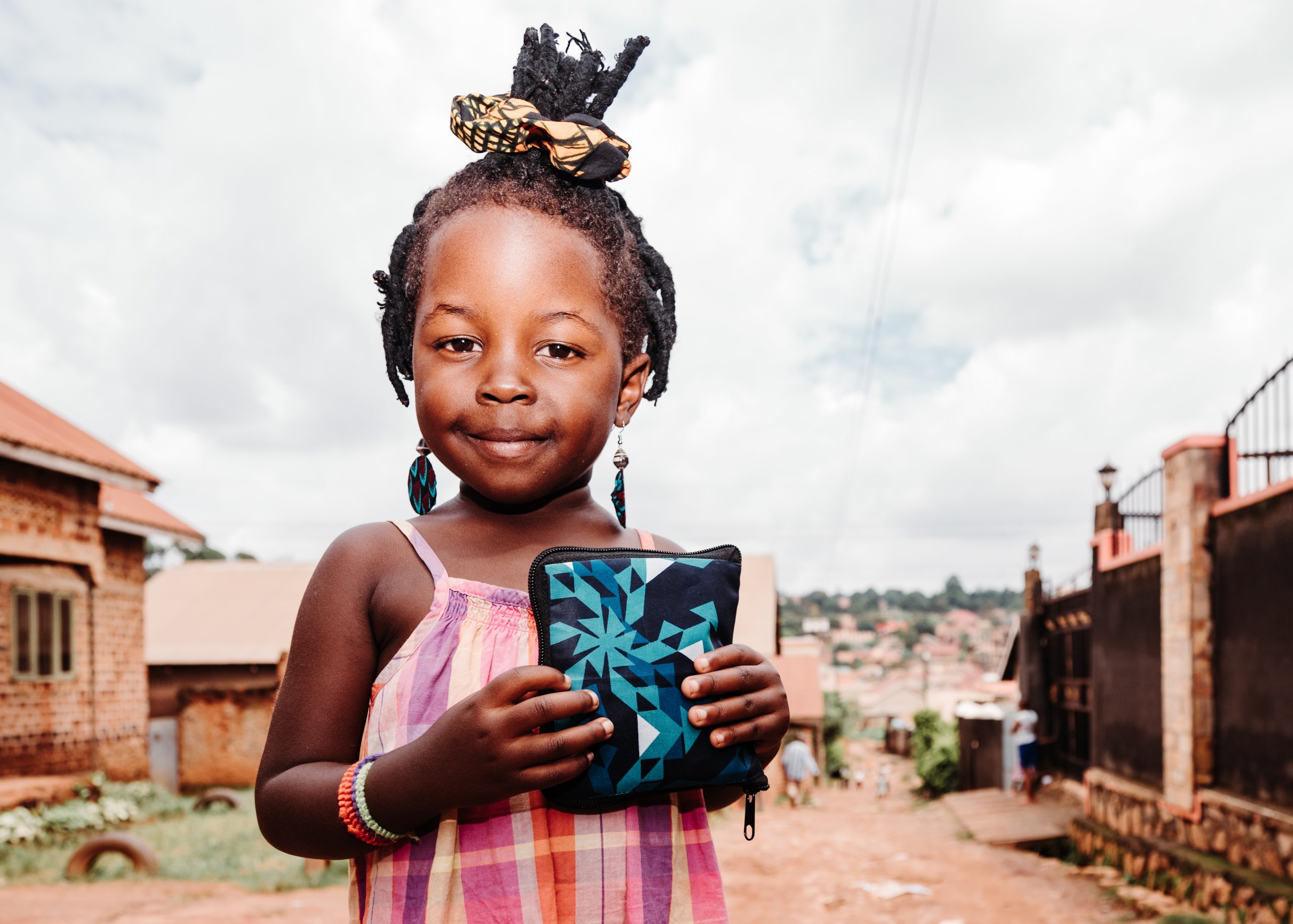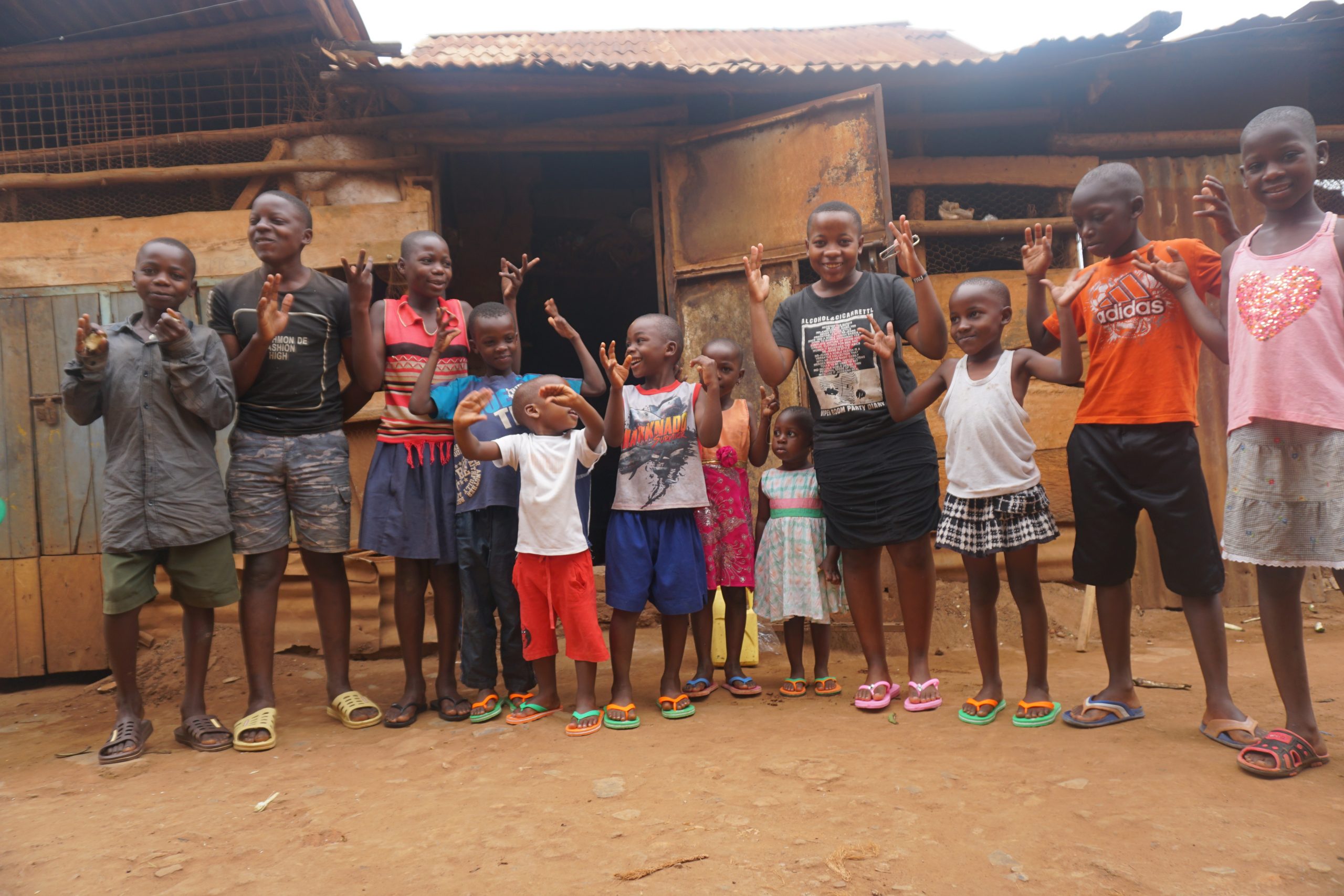 This program is designed to uplift orphans and other vulnerable children (OVCs) in resource-constrained environments such as refugee camps and households below the poverty line in both urban and suburban neighborhoods. We work with the guardians of OVCs in order to offer them supplemental support in the areas of health, nutrition, and education. We distribute vegan food and educational materials. For the past year, we have been fostering HIV-affected children as well.
The program also aims to raise awareness of children's rights such as gender equality and equal opportunities. In particular, we ensure that girls not only go to school but also stay in school and acquire an education through our stay-in-school campaign. By means of group discussions and dialogues, we supplement the education of the guardians of OVCs as well as members of the community to which they belong. We hope you will join us in our efforts to enliven the children we support.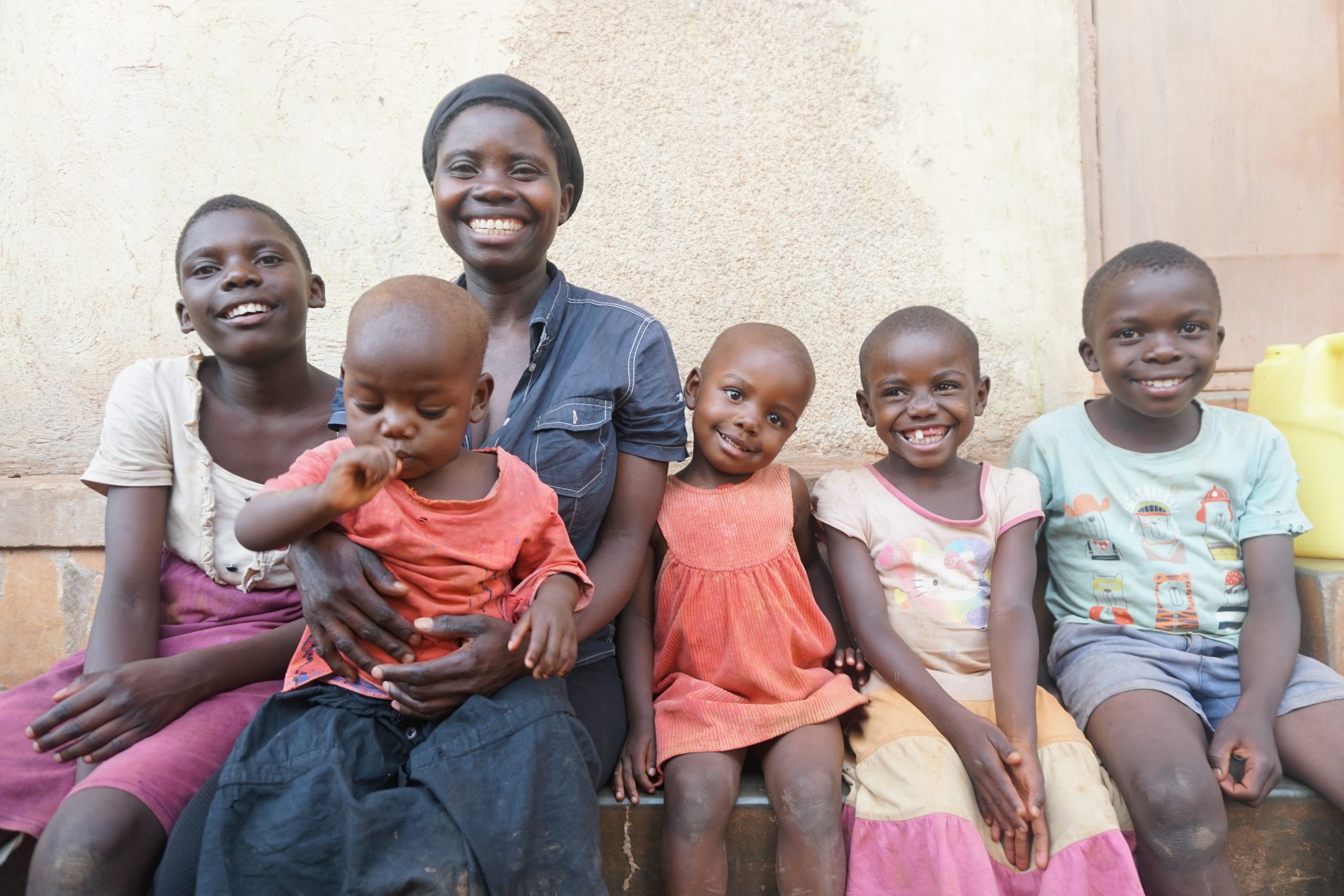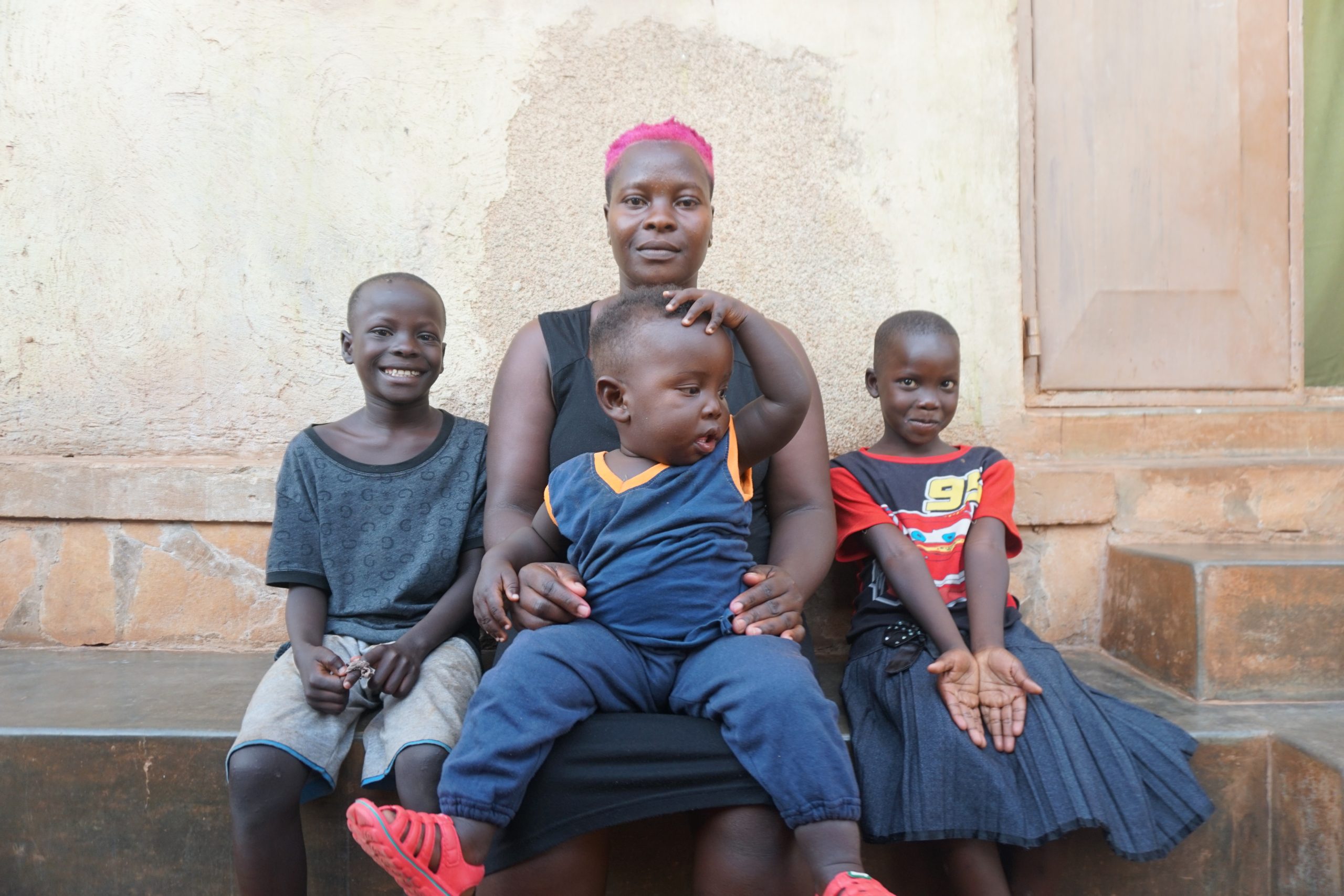 We encourage the guardians of orphans and vulnerable children to participate in caregiver support groups so that they can be more effective in their work with children. Whenever necessary and possible, we provide the guardians with household essentials such as vegan food, soap, clothes, beddings and construction materials to help fix their homes. Female guardians are especially encouraged to join our Lady Program that aims to train women in vocational skills and empower them economically through our self-employment initiatives.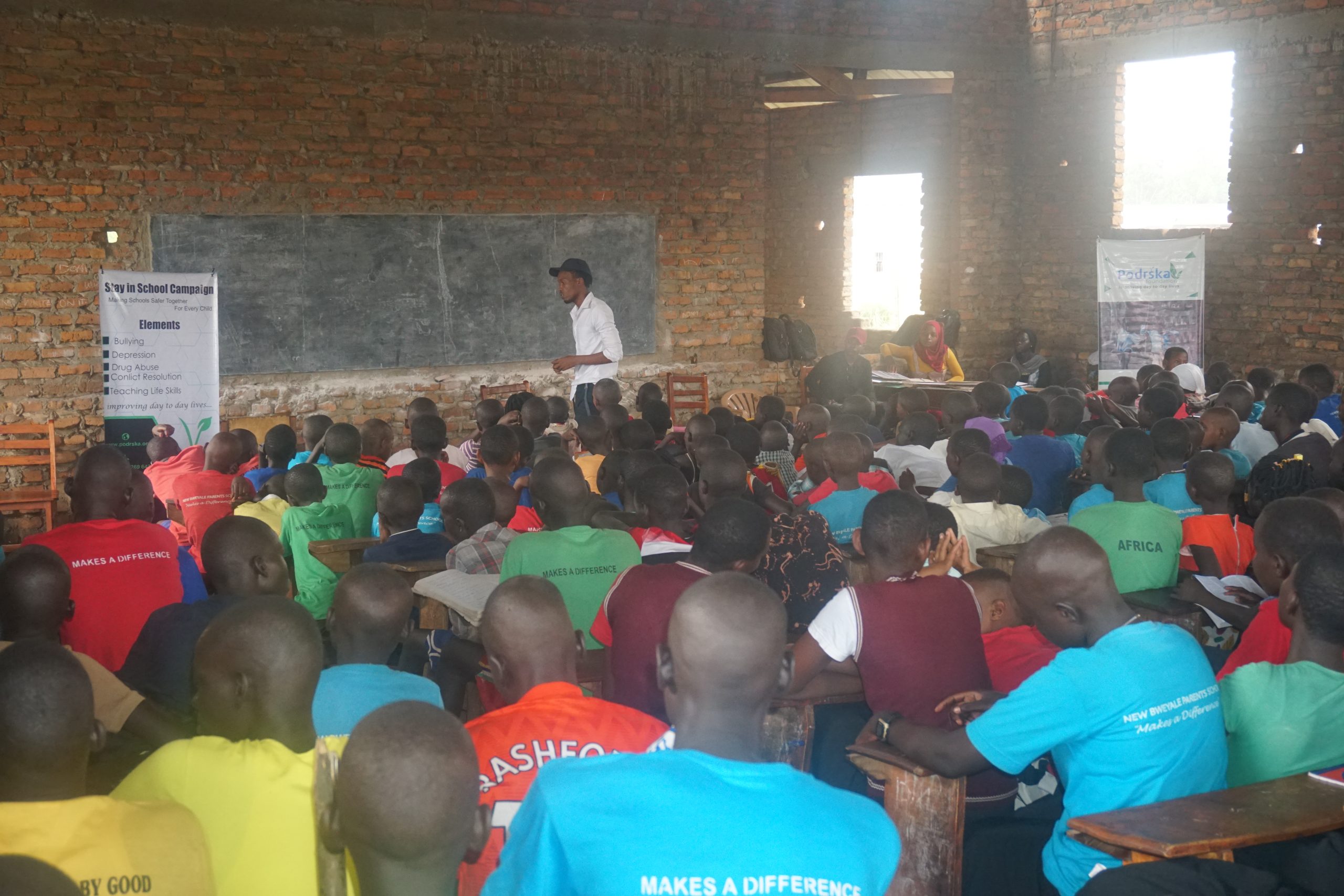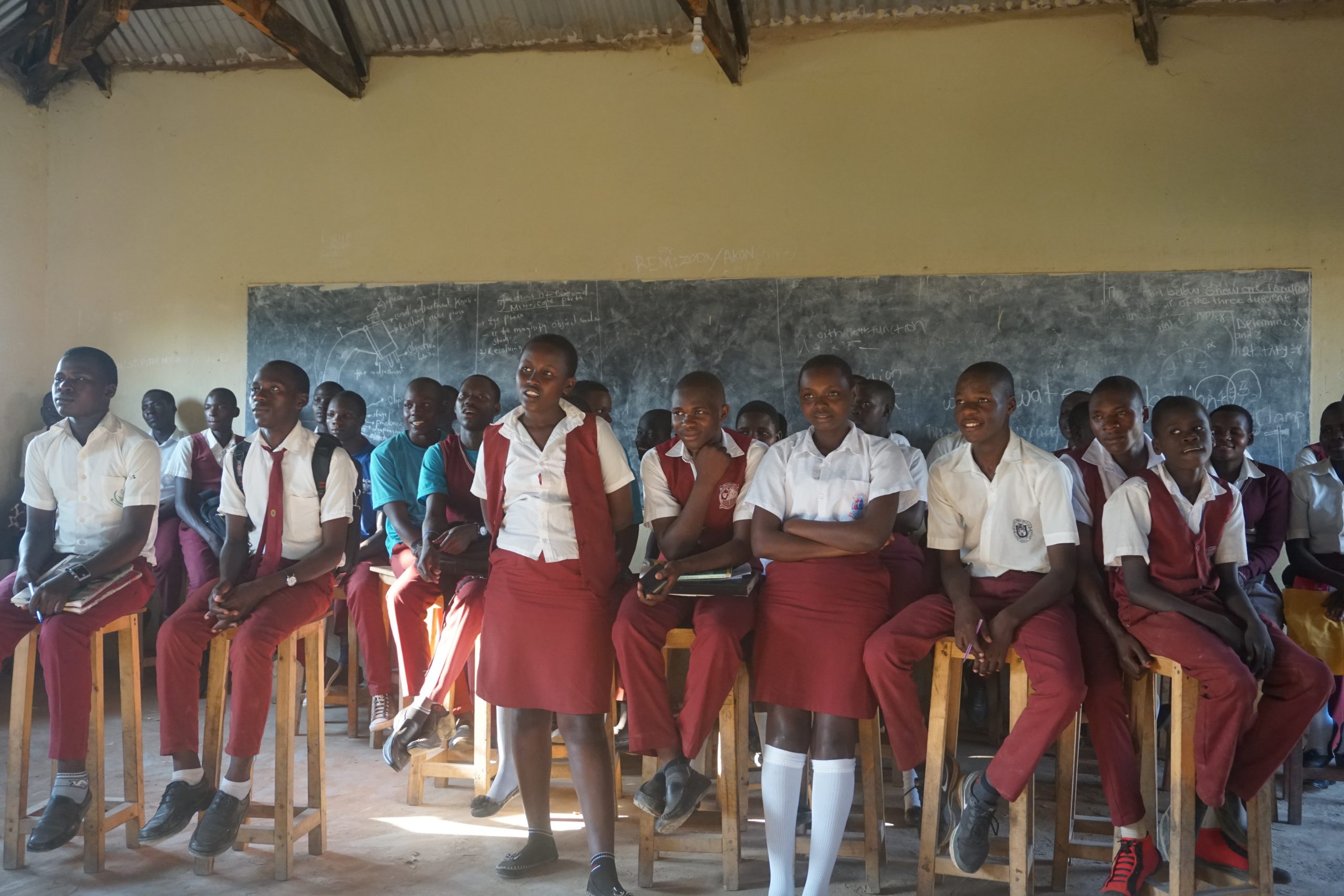 We enable orphans and other vulnerable children to acquire a formal education at primary and secondary levels of schooling. We supply children with educational materials such as exercise books, textbooks, and stationery. On a case by case basis, we also offer children shoes and clothing. At the same time, we supervise the performance of the children. We conduct both home and school visits regularly to follow-up directly with the children and their teachers.
Our educational program relies on sponsorships. We are in dire need of sponsors for individual children. A monthly contribution of no more than £36/$45 will cover the cost of a single child's health-checkup, daily plant-based breakfast and lunch, school fees, as well as occasional school-related materials (such as textbooks, bags, and uniform). Such sponsorships will ensure our ability to render long-term care for the overall welfare of the sponsored children.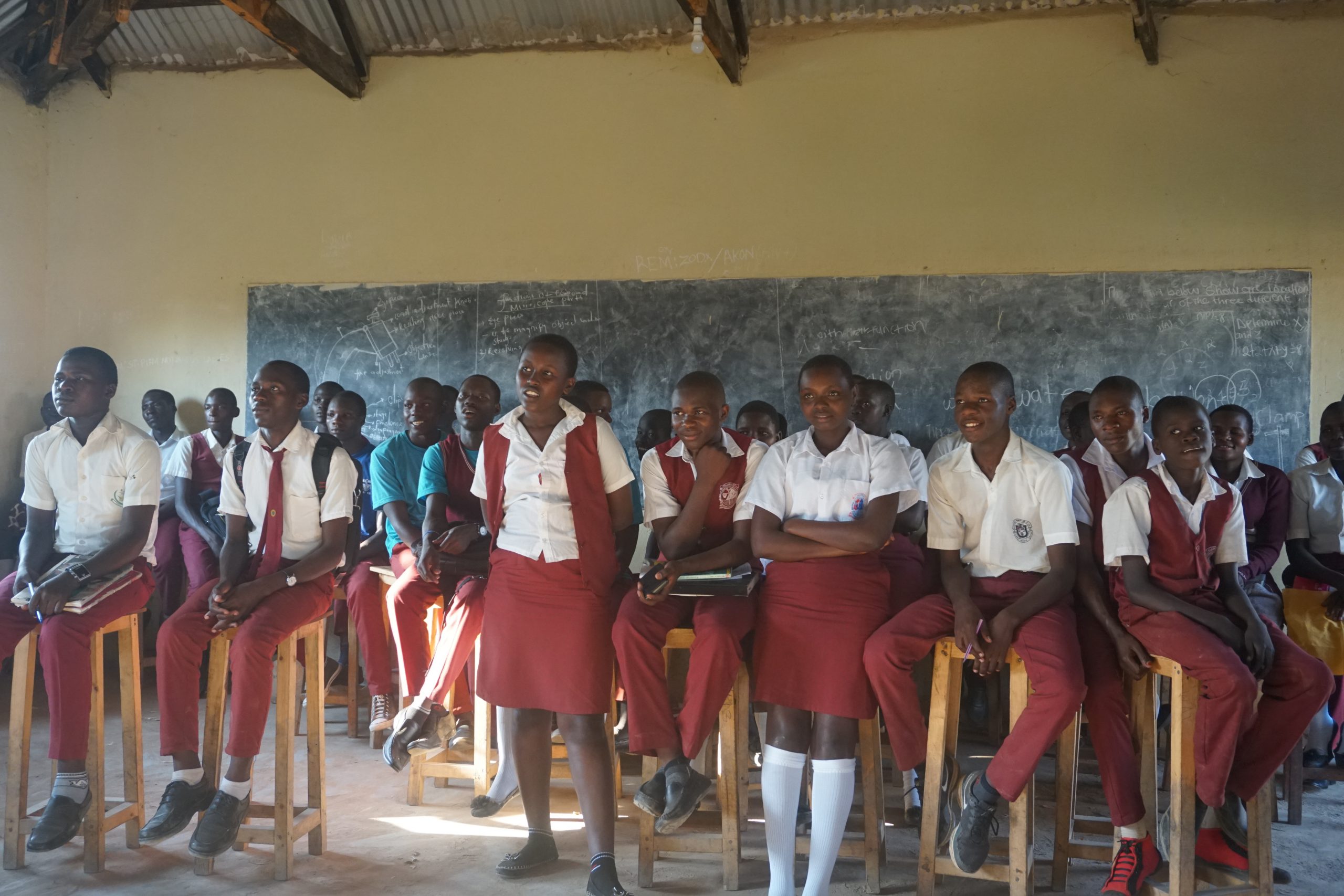 This project involves us visiting various primary and secondary schools in order to raise awareness in students of the health and environmental benefits of a wholistic plant-based diet. During our visits, we make presentations on various aspects of veganism including health, sustainability, climate-change, farm animals, and an ethic of care for the planet at large. We meet students where they are and provide them with the basic knowledge and tools necessary for living in ways that do justice to themselves, their fellow-humans as well as non-human animals. We seek your support in our efforts to reach audiences outside of Kampala. In particular, we require financial support to cover transportation costs so that our volunteers can visit schools in other cities and create vegan clubs to be run by locals. Support for making colorful leaflets on the advantages of veganism and for distributing food samples would also be welcome.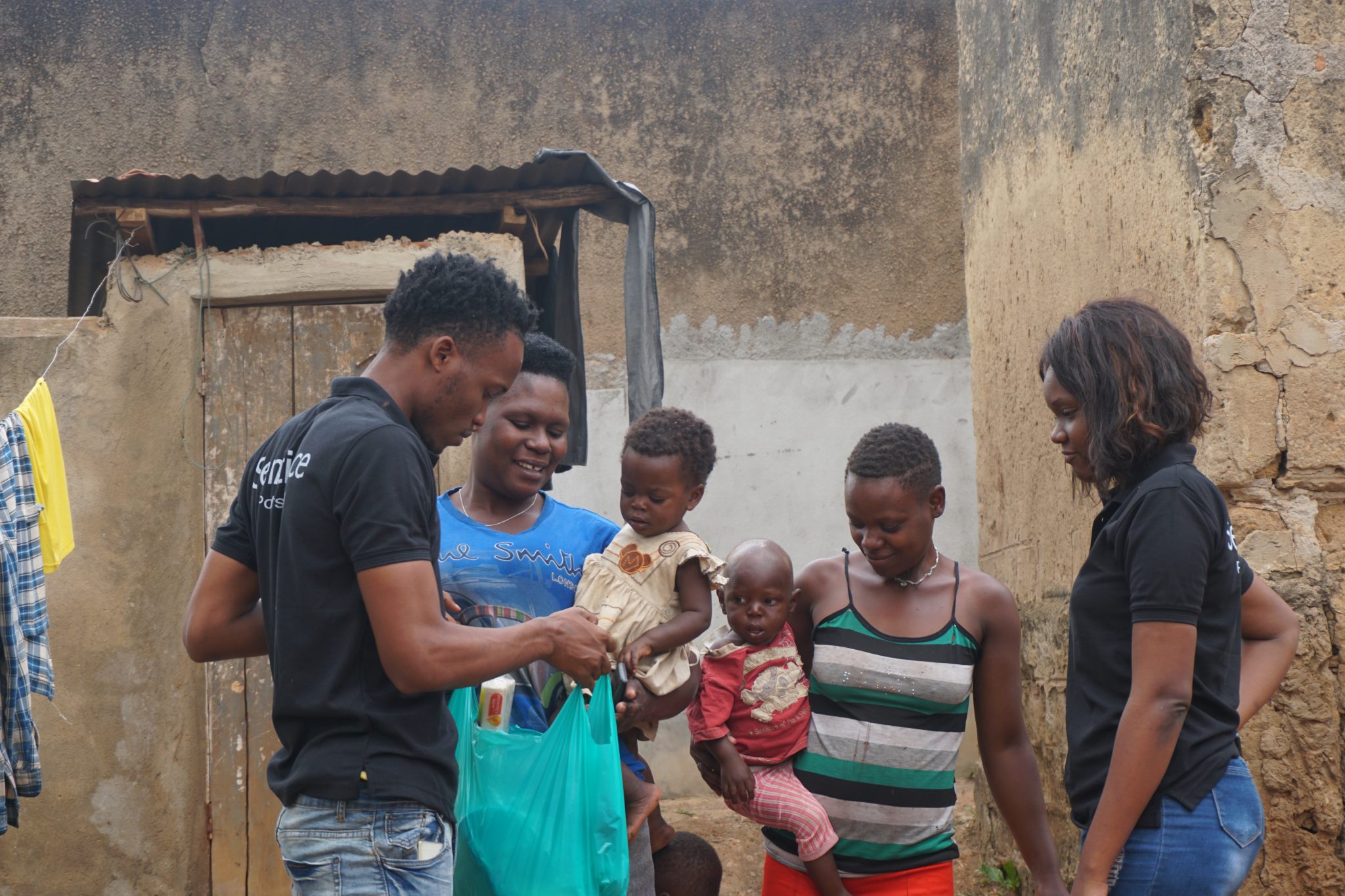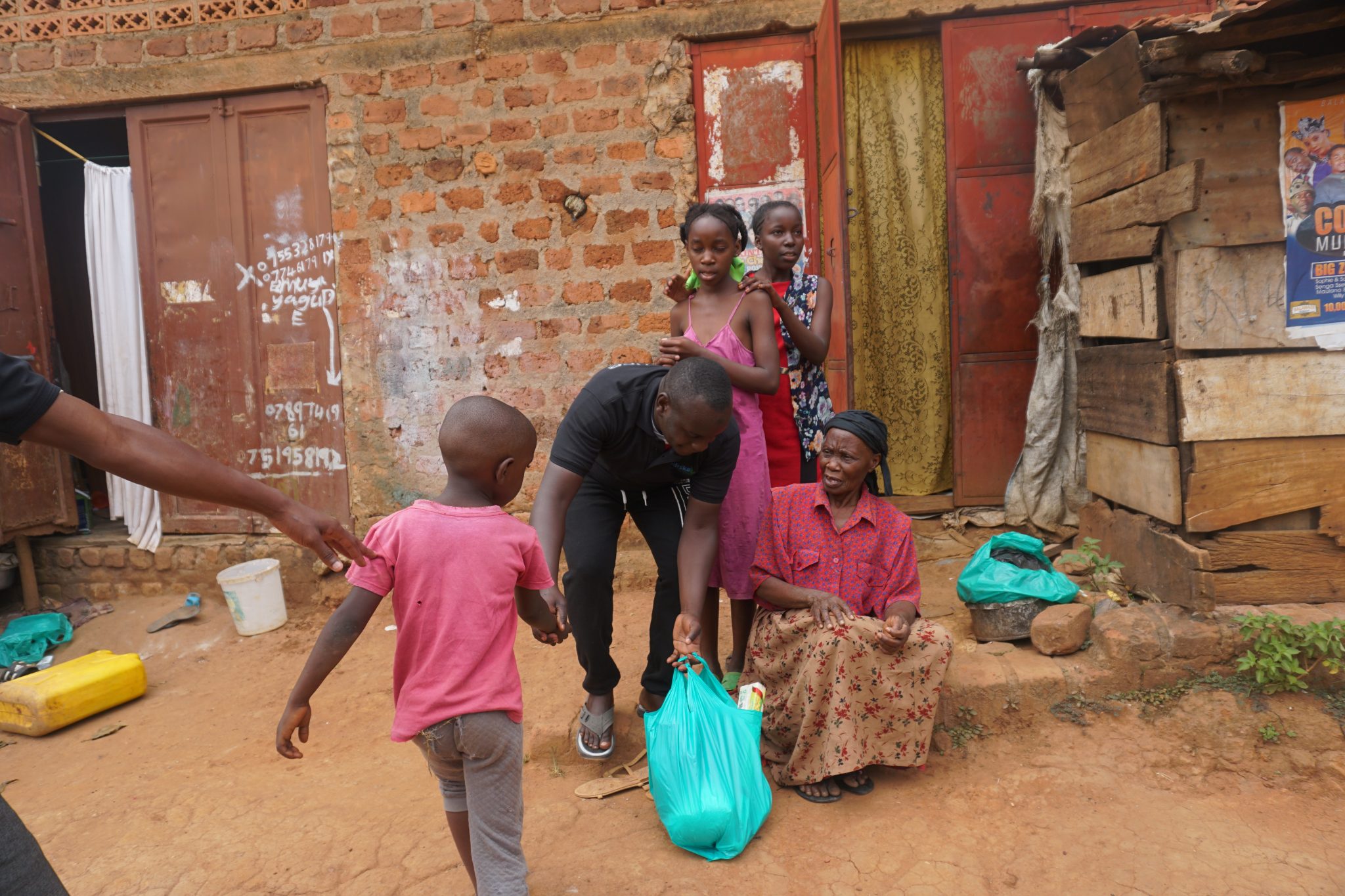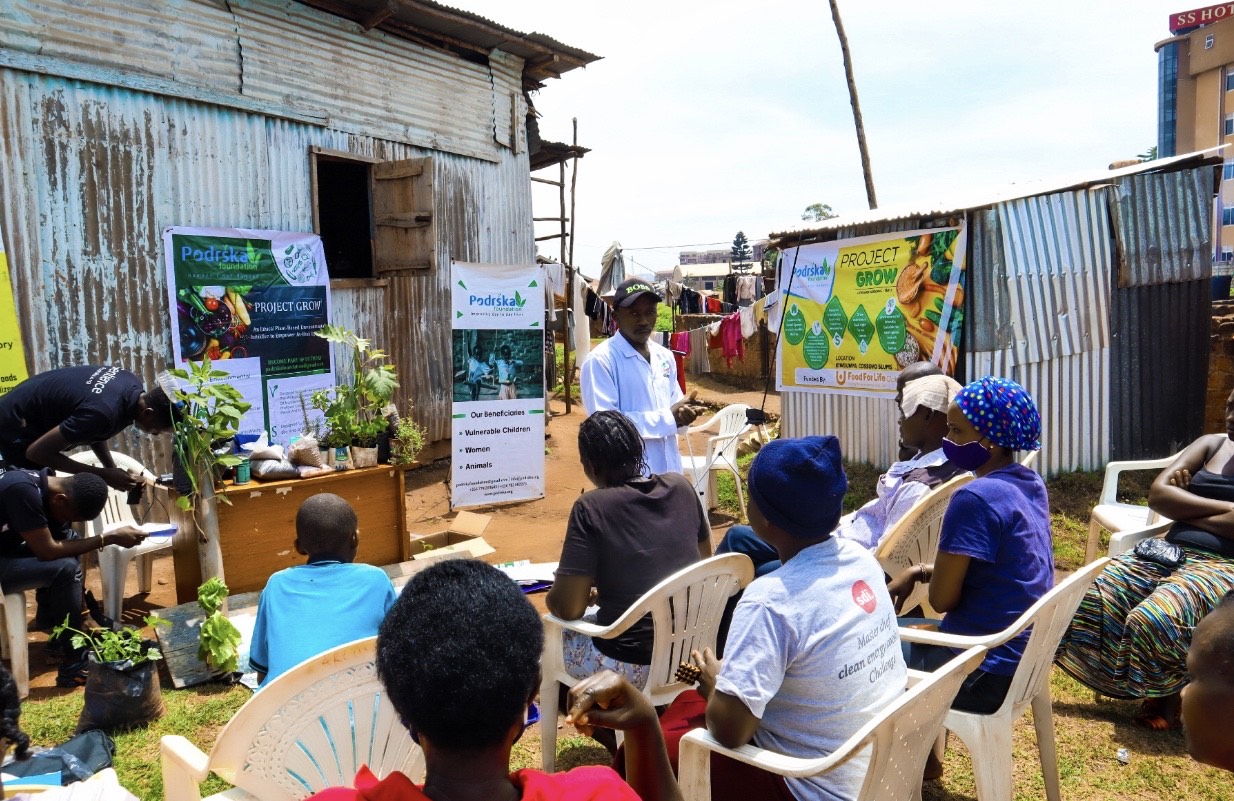 Our vegan food initiative provides the houseless and the impoverished climate-friendly, nutritious vegan meals. Nutritionists, environmentalists, physicians and advocates for animals have no trouble agreeing that a whole food plant-based lifestyle is beneficial to children and adults alike as well as to the planet at large. Through our projects and fundraising campaigns we have thus far donated over 2000 nutritious plant-based meals and continue to raise funds to make healthy local vegan food available to the most needy. For example, through a recent COVID relief project over 400 beneficiaries were given fresh plant-based ingredients including rice, cabbages, avocados, cassava, potatoes, rice, beans and pumpkins to cook at home. By contrast, our Compassionate Feeding project provides plant-based cooked meals to the destitute and homeless that do not have cooking facilities.

In line with our organization's vision of self-empowerment, care and compassion for human and non-human animals, the Vegan Food Program also gives us the opportunity to understand the needs of vulnerable groups. We are thus able to help them with underlying issues such as homelessness and joblessness that make it difficult for them to feed themselves. In distributing food to adults and children in dire need of basic sustenance, we also get to talk with them and their guardians about health, good nutrition, veganism and animal rights. By raising awareness of the intersections between human health and planetary health, between human and non-human animals, this program seeks to instill in our beneficiaries an ethics of care for themselves and for others, including non-human animals, and thereby help us all realize in part our shared vision of a vegan world.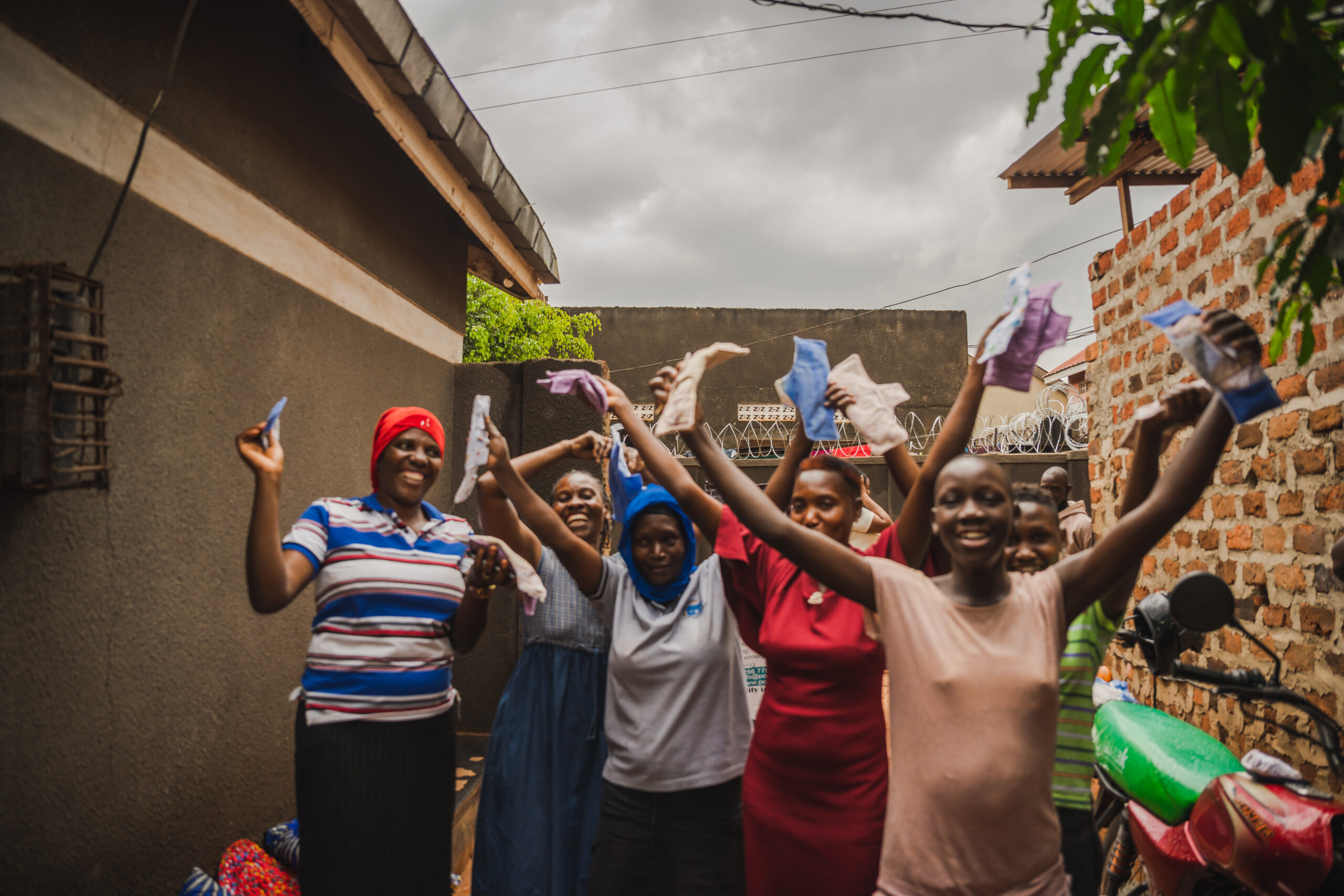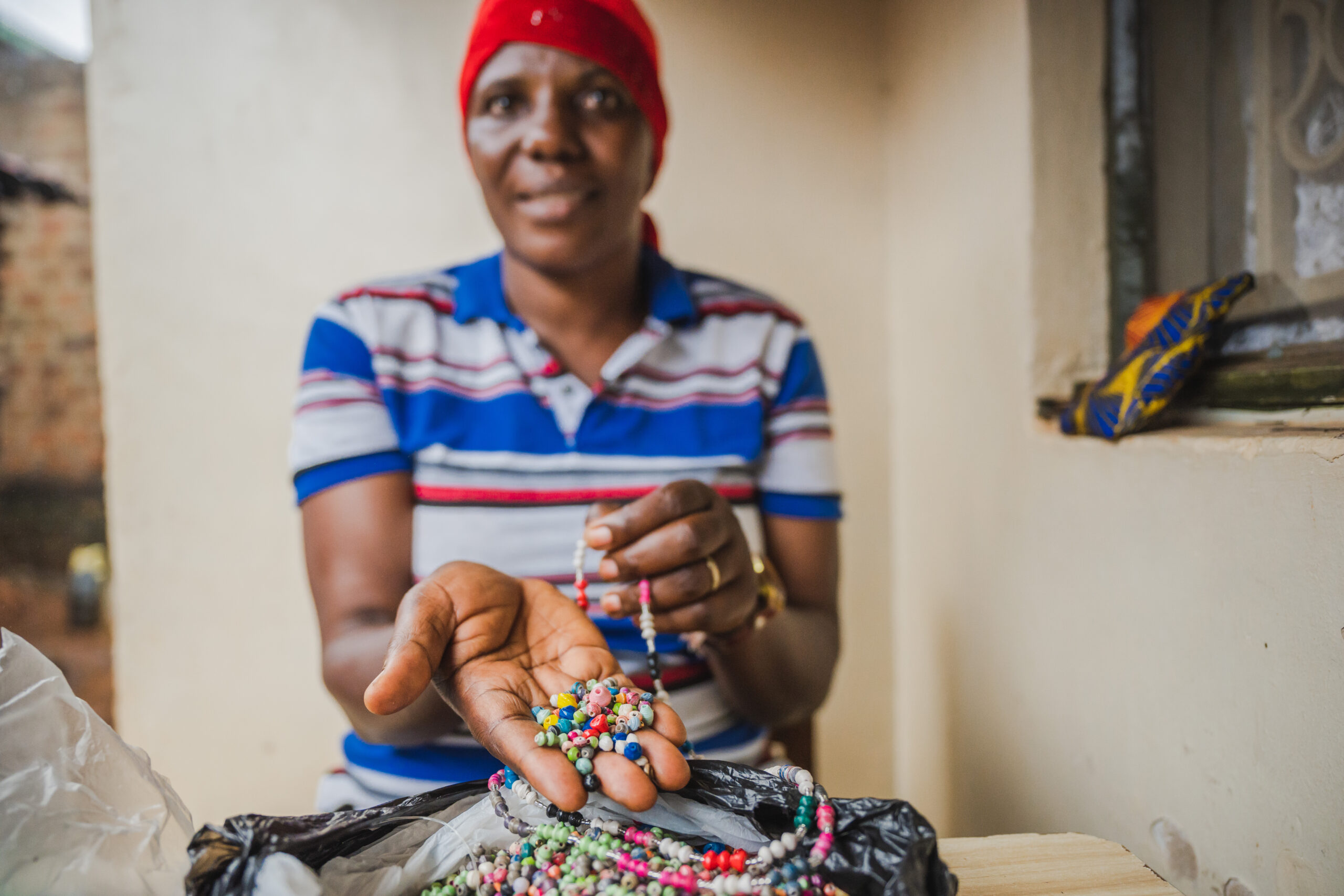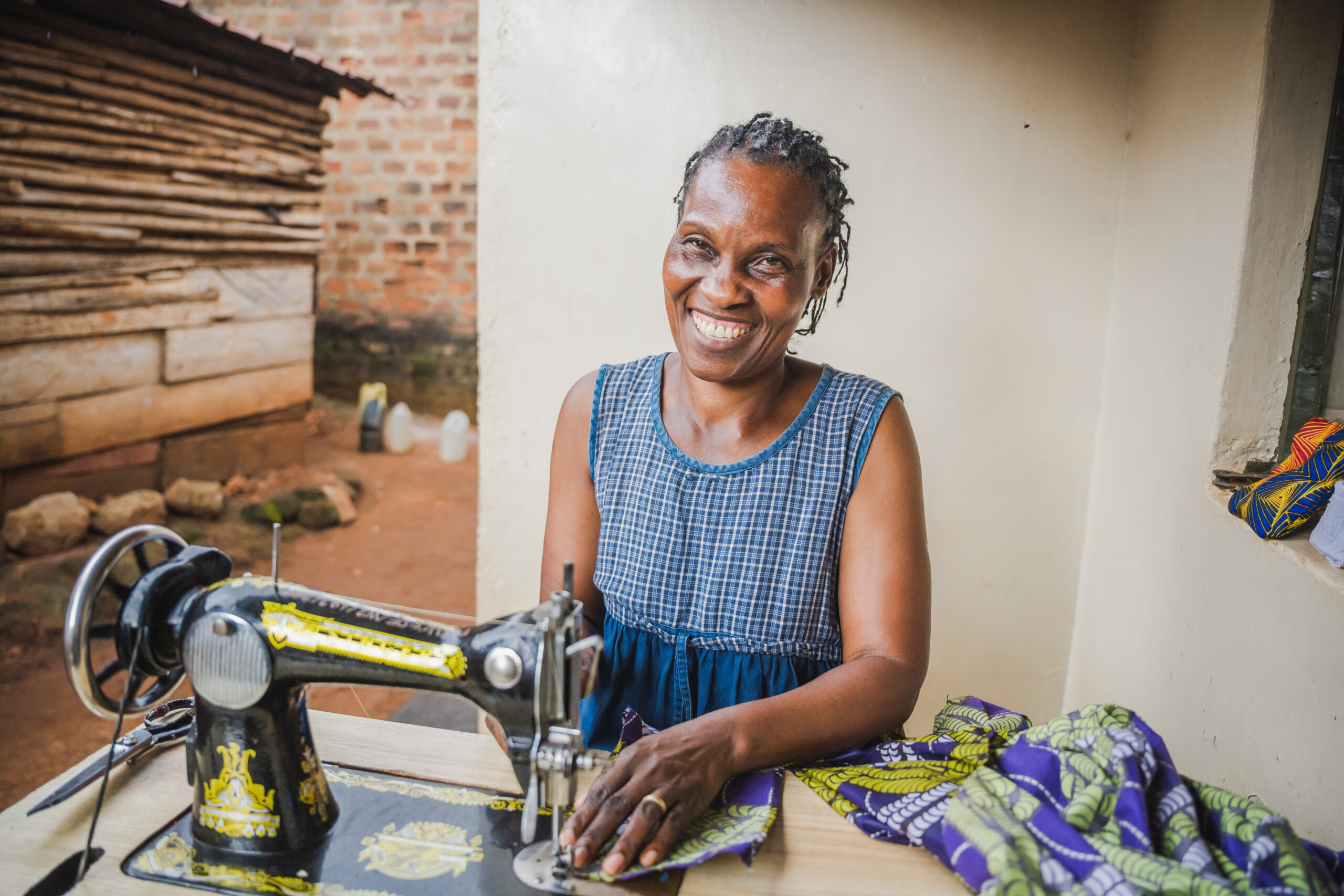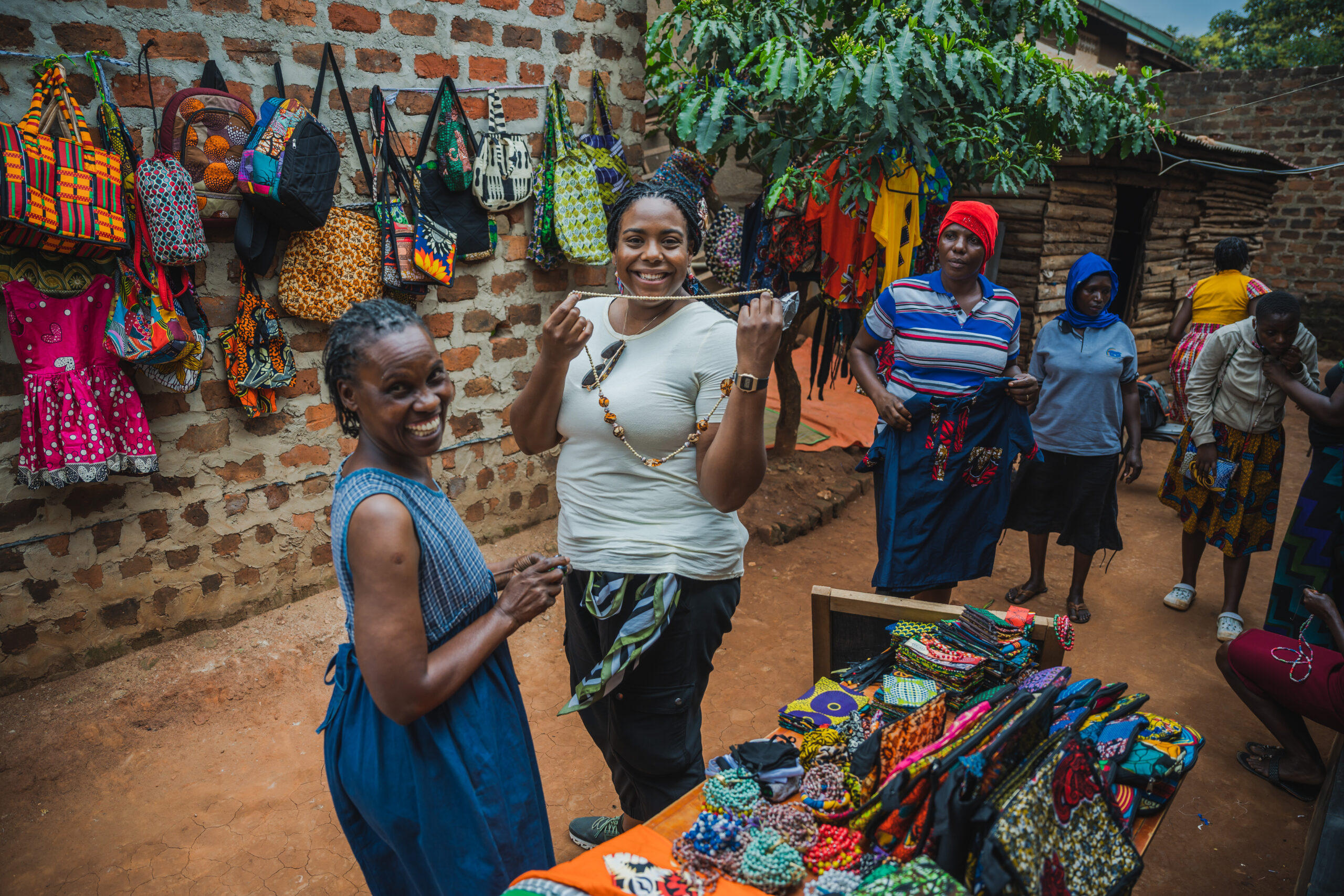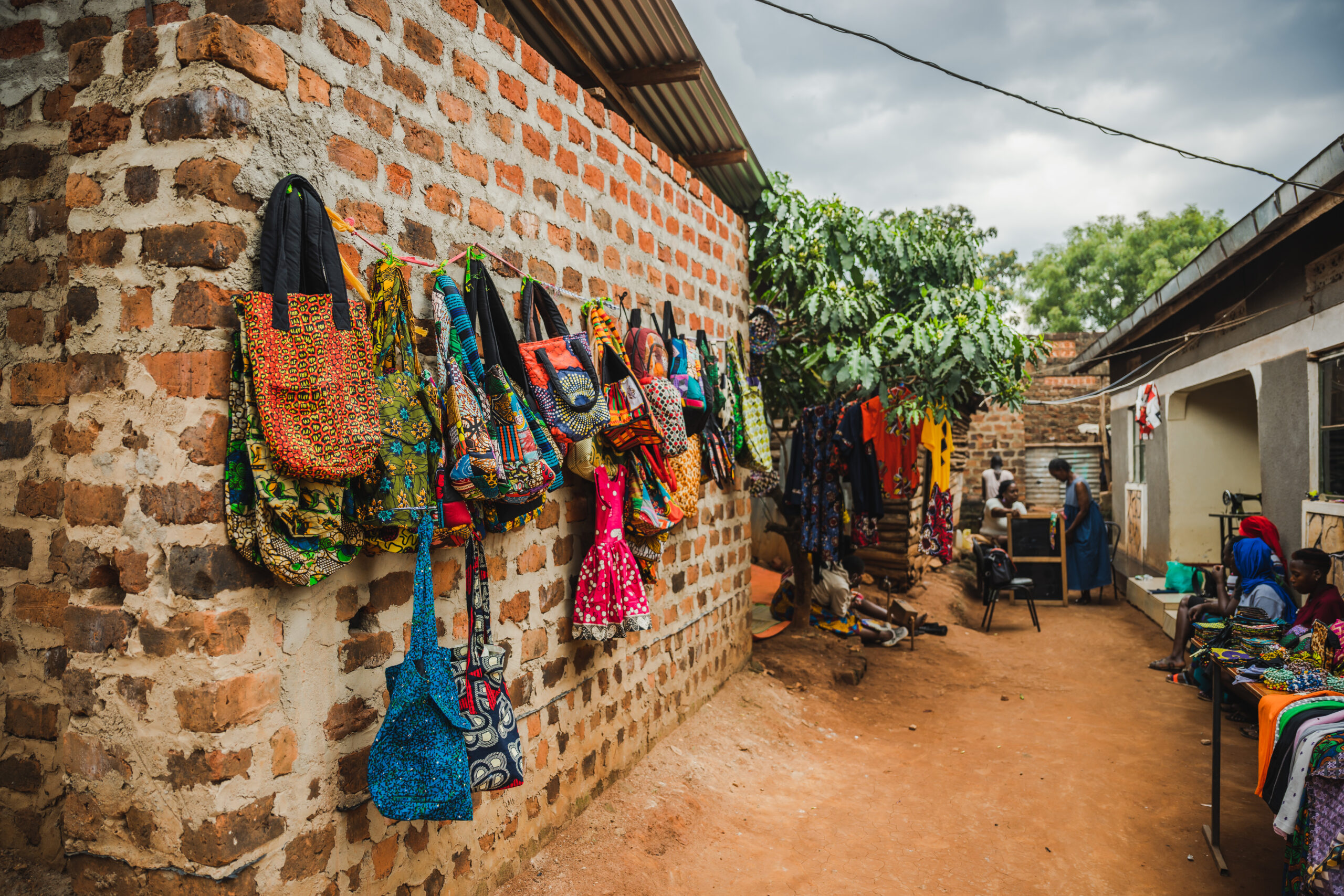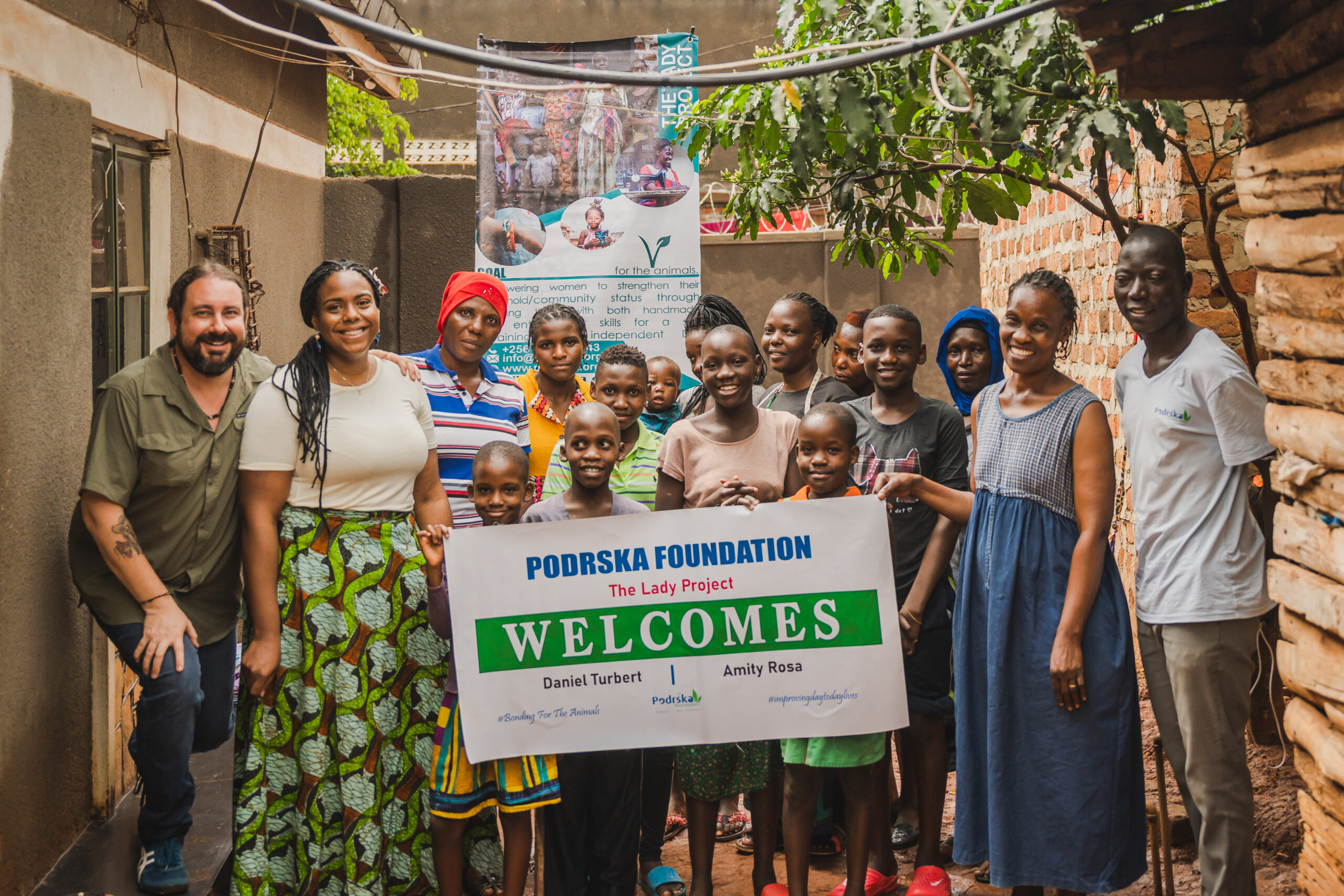 This program seeks to promote gender equality through economic empowerment. Whilst working with single mothers, Dash Meizler, the founder of Podrska became acutely aware of the status of women in Uganda. Firstly, without financial independence they have to rely on their husbands or fathers to provide for them and their children and, as a result, are viewed and treated as property or objects. Secondly, those who become single parents often become destitute having no means to provide for themselves and their family. Conversely, he observed that women with an income were independent and generally thriving so he subsequently decided to launch a program to economically empower at-risk women in Uganda to enable them to become equal participants in their communities.
In 2018, ten women were successfully enrolled in the program and trained in craft work that was sold on their behalf. In order to build on this work and extend it to other women, the Lady Program is seeking funding to provide materials as well as training in tailoring, handicrafts and simple money management skills. The women who enroll will learn to make products like bags, ear rings, and wristbands from African fabrics which are cruelty-free and will be supported to find a market for them.
Once the project is established, the aim is that it will be self-sustaining with proceeds from sales providing an income for the women as well as enabling the program to continue being delivered to others. There is also the potential for exploring further avenues of income generation such as plant-based agribusinesses.
The project also focuses on women with HIV/AIDS as the Kampala suburbs are among the areas most devastated by the HIV/AIDS epidemic and HIV+ women have often been neglected by larger multinational organizations outreach programs.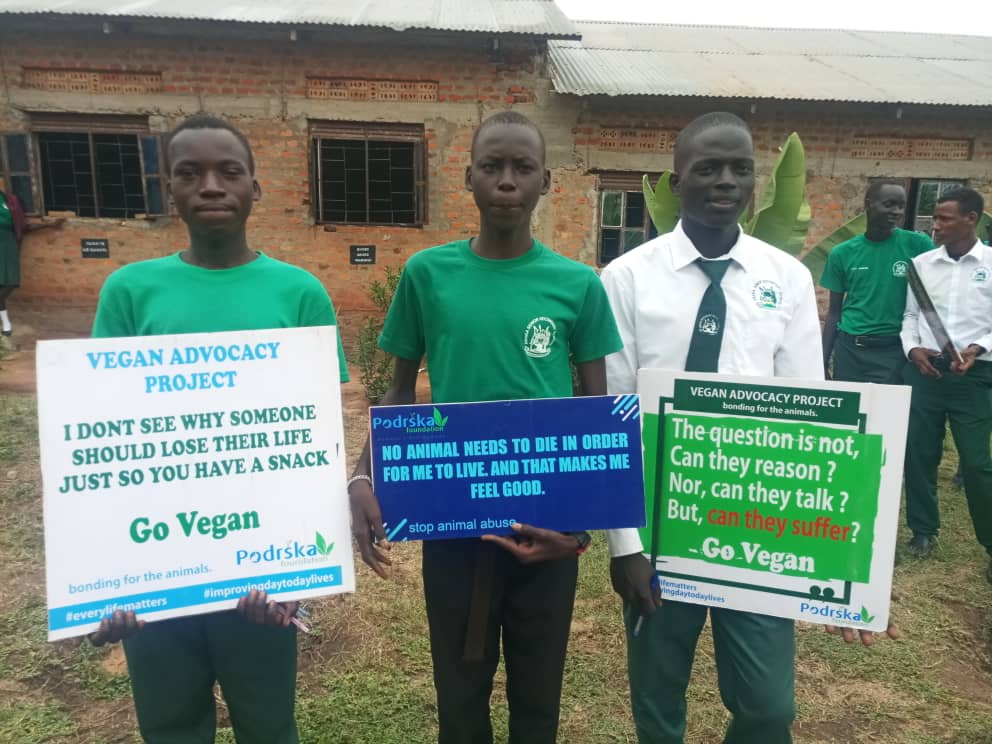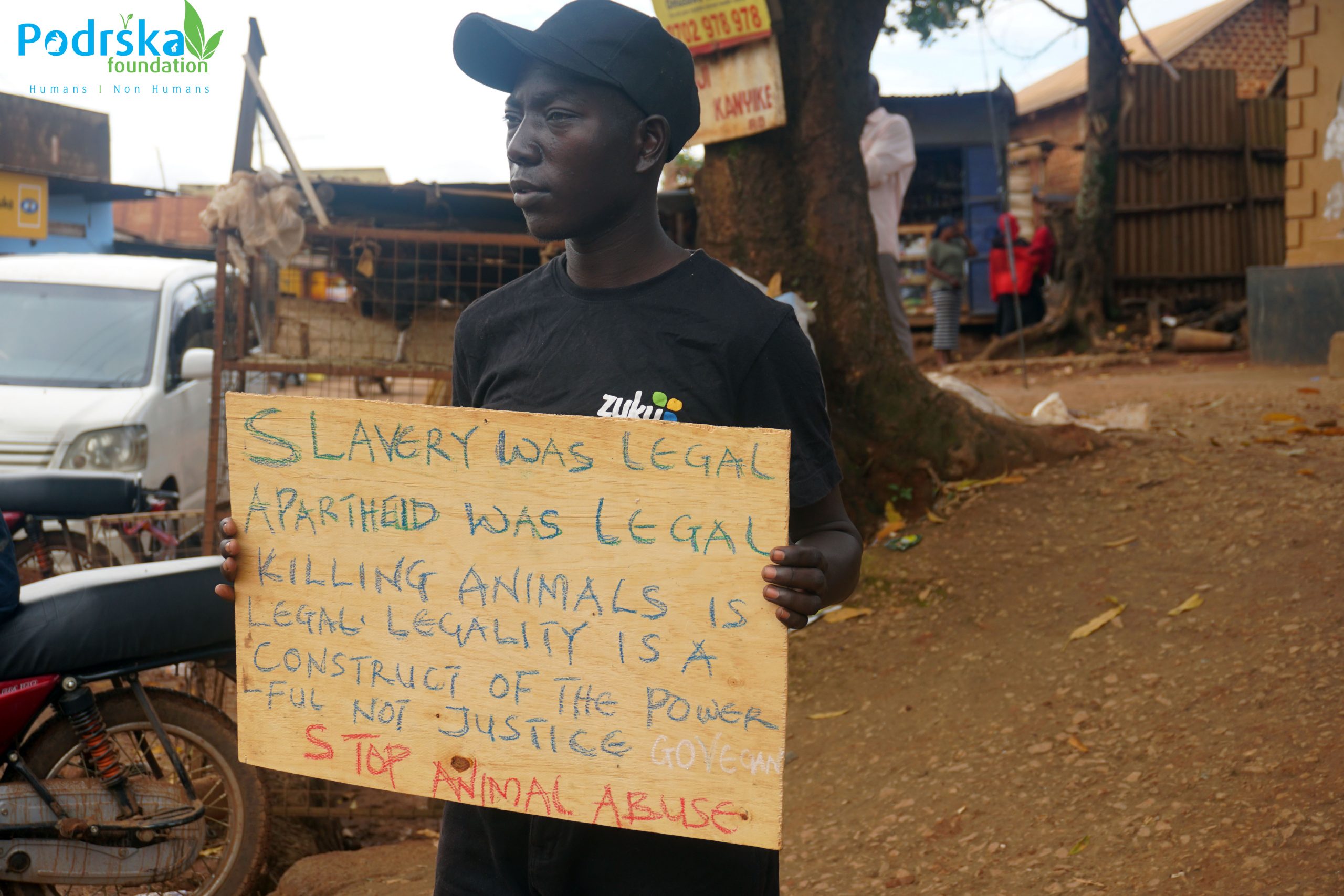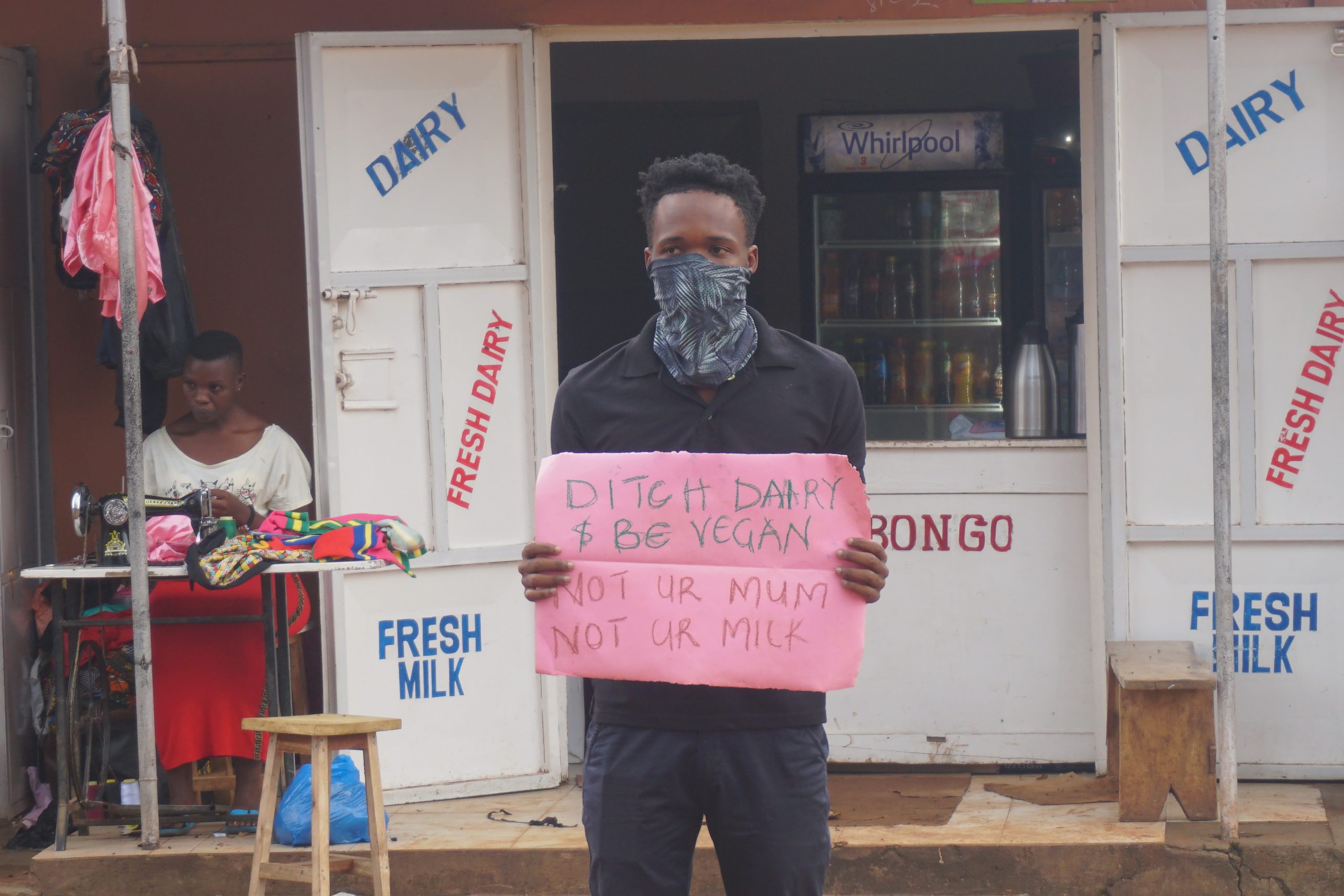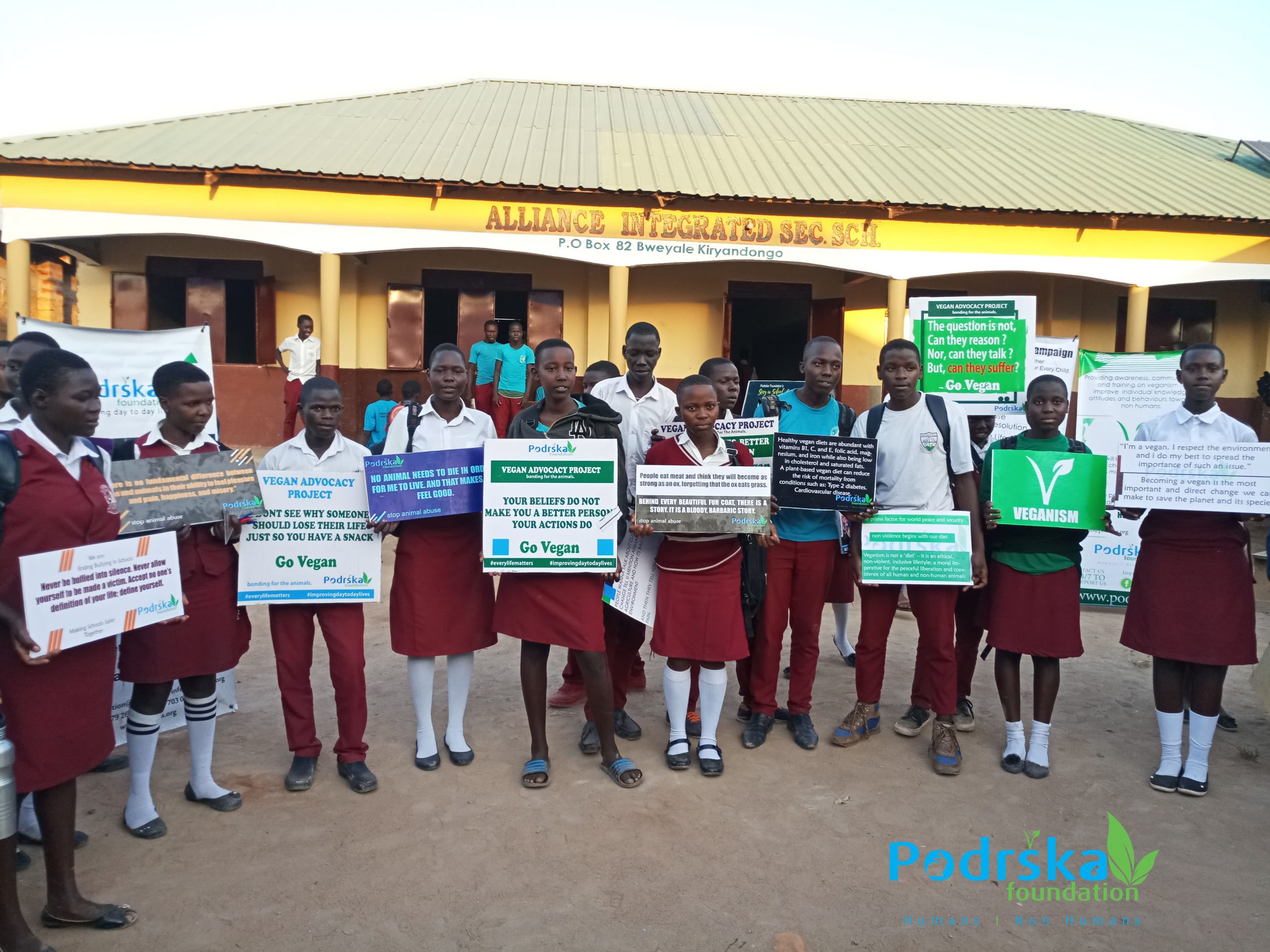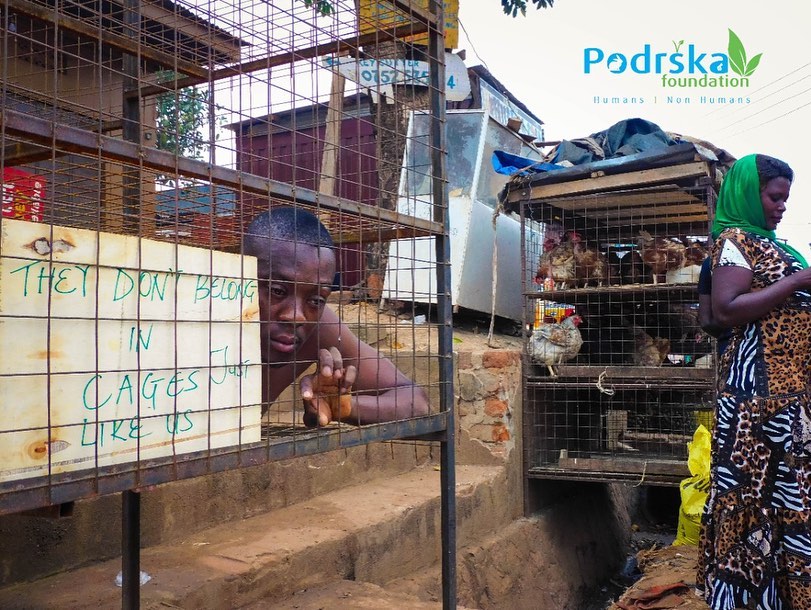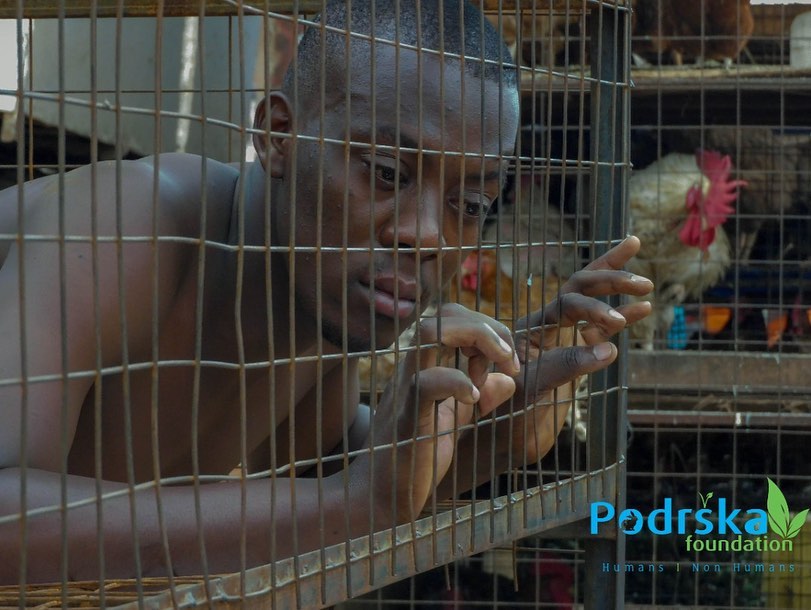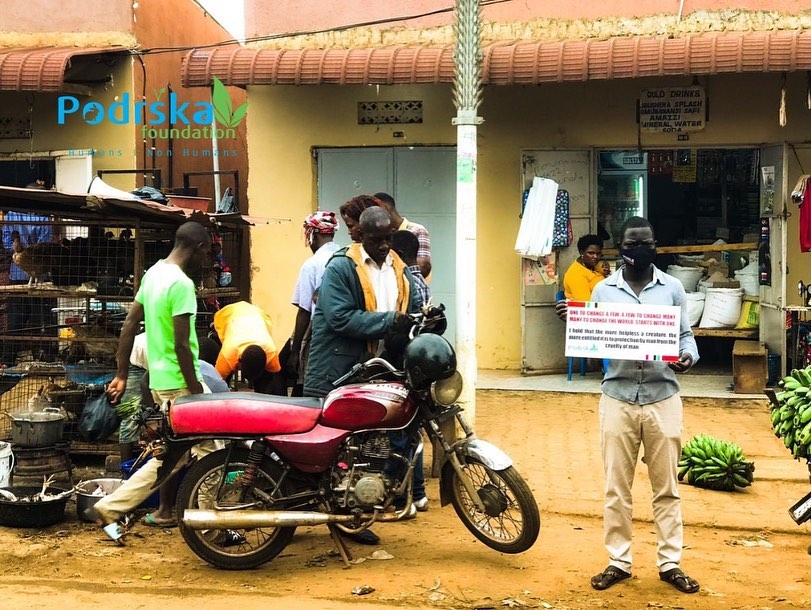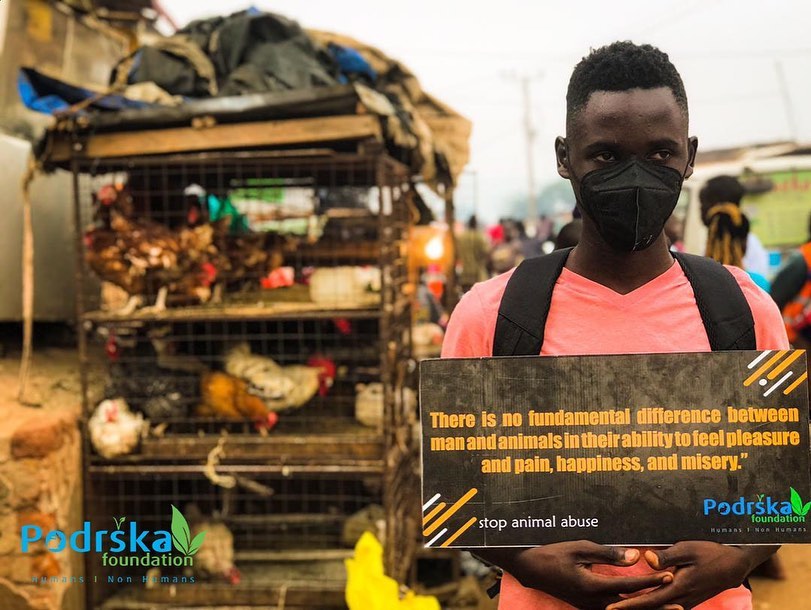 Effective movements for empowerment and justice have almost always involved various forms of direct action such as in-person interactions, informal presentations, and demonstrations. As ambassadors for both human and non-human animals, we believe in sharing our vision of justice with local, national and international communities through activism and education. We seek to meet people where they are and engage them in friendly conversations about pressing topics that link human and non-human animals such as environmental and health issues. We also point to a compassionate plant-based lifestyle as an effective means of bringing about a change for the better for everyone, including non-human animals. This information is shared with local individuals and groups through street activism, workshops and community dialogues. Furthermore, all of our projects also inform participants about animal exploitation and the environmental and nutritional benefits of a plant-based diet. To deliver the same message further afield, we use social media and our websites where we share information, news of our work and engage in one on one conversations about veganism.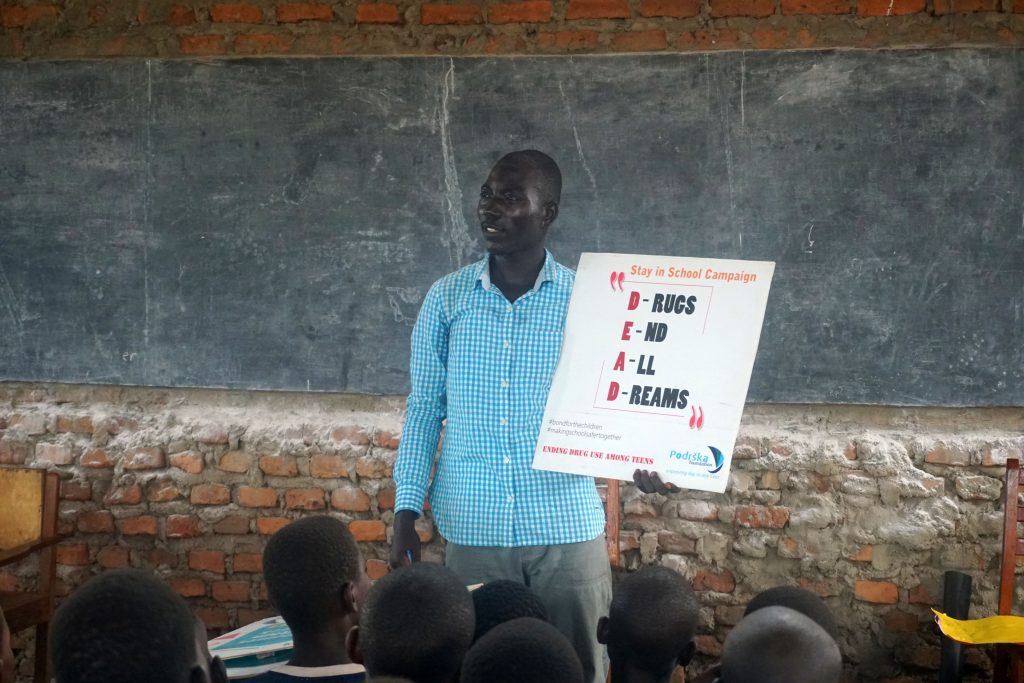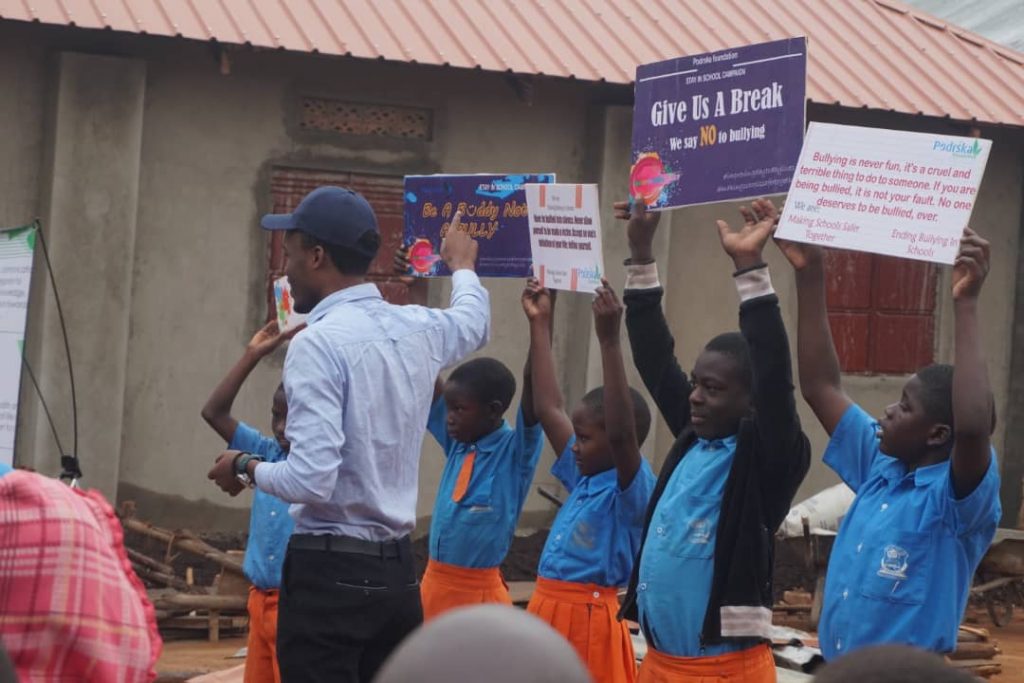 The Podrska Foundation's "Stay in School Campaign" recognises that without a good education many children will face extra hardships in their future. We also recognize that without attending school there is a real danger of children being exploited for labour, becoming young single mothers or even becoming involved in drug taking or drug dealing.
We seek to make schools safer for children in order to help them to stay in school. To this end, we deliver workshops that address the reasons why children find it difficult to stay engaged in their schooling. The key factors that force children to drop out of schools include bullying both in and out of school, drug use, and mental health issues such as depression. Along with raising their awareness of these issues, we help children to become more resilient and capable of facing challenges by teaching life skills and conflict resolution (peace building). We have also been creating clubs within schools through which children can express their concerns and receive support when needed.
Sustainable Development Goals
School Program for Raising Awareness of Sustainable Development Goals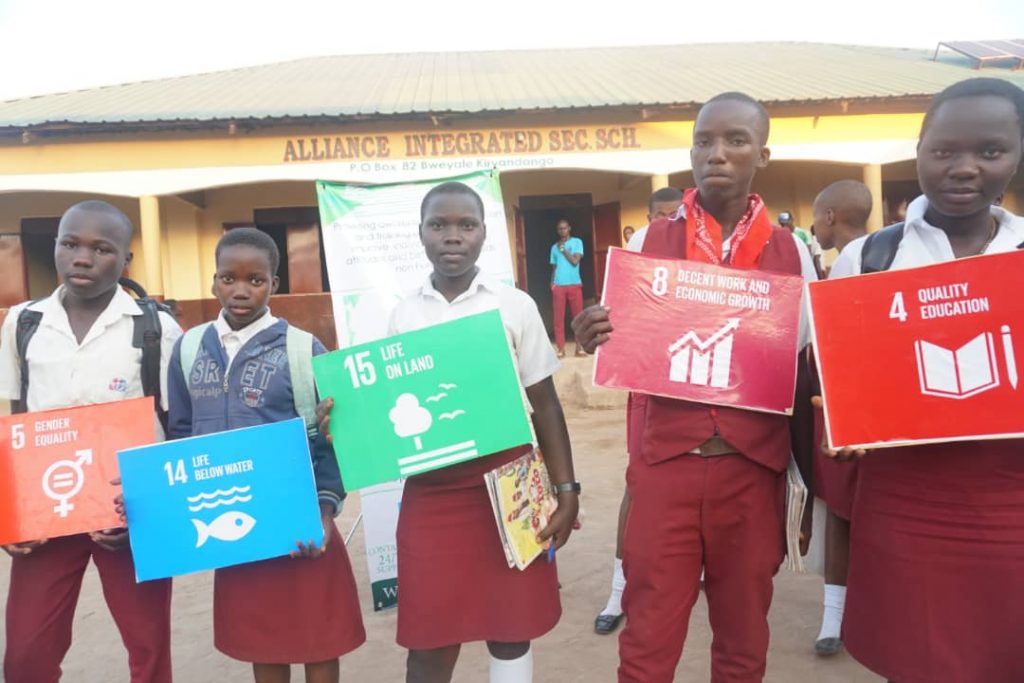 The Sustainable Development Goals (SDGs) were launched in 2015 with the aim of achieving the UN's "Agenda 2030" (https://sustainabledevelopment.un.org/post2015/transformingourworld)
A great deal of awareness needs to be raised — especially surrounding the young generation — in order to achieve this global goal. With the theme of "leaving no one behind", we believe that if the young generation is sensitized, there will be ease in achieving the sustainable goals.
Most of our leaders today are fighting hard to solve the problems that their predecessors failed to solve, and to prevent the suffering of future generations that stem from our current challenges. It is never too late to fight together and achieve these goals.
Today, the world is perishing while we are watching and tomorrow we shall regret our actions; we need to prepare young people's mindsets for the times ahead, be they for worse or for better.
The SDGs are fundamental goals that cover all areas of living and human well-being, from poverty to peace and justice. We need to teach the young generation about these goals in order to build the confidence towards making these changes.
Young people are fast learners and can be quick to implement that knowledge when it comes to action. They can take content on board with ease once it's made available to them and therefore, we are confident that the SDGs shall be achieved.
Environmental Initiative to Empower At-Risk Ugandans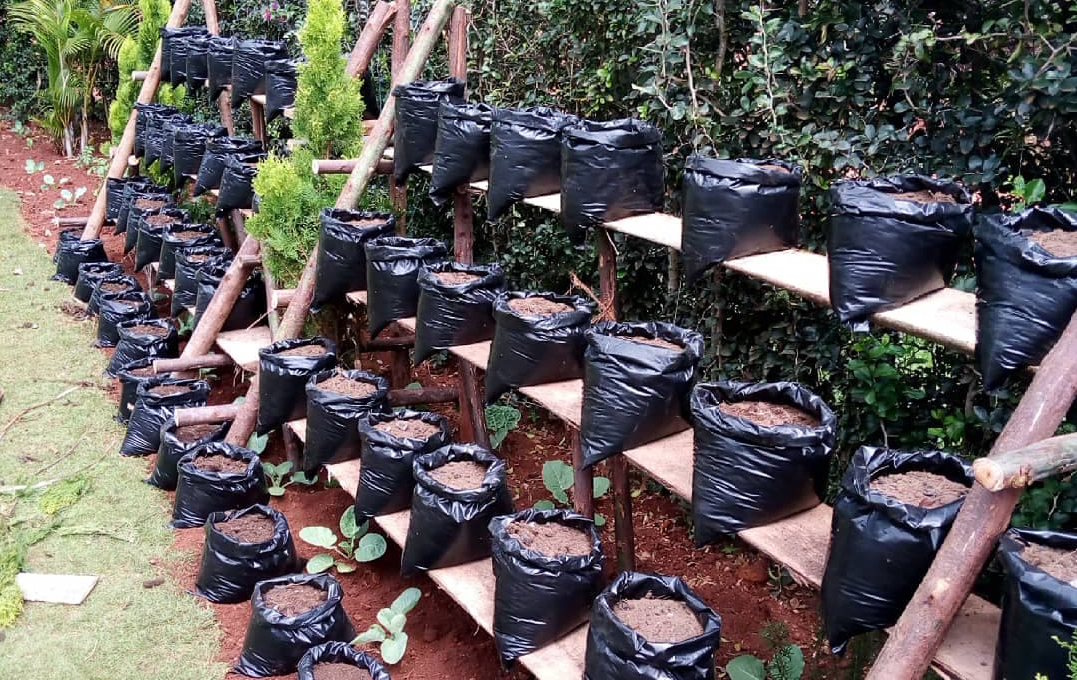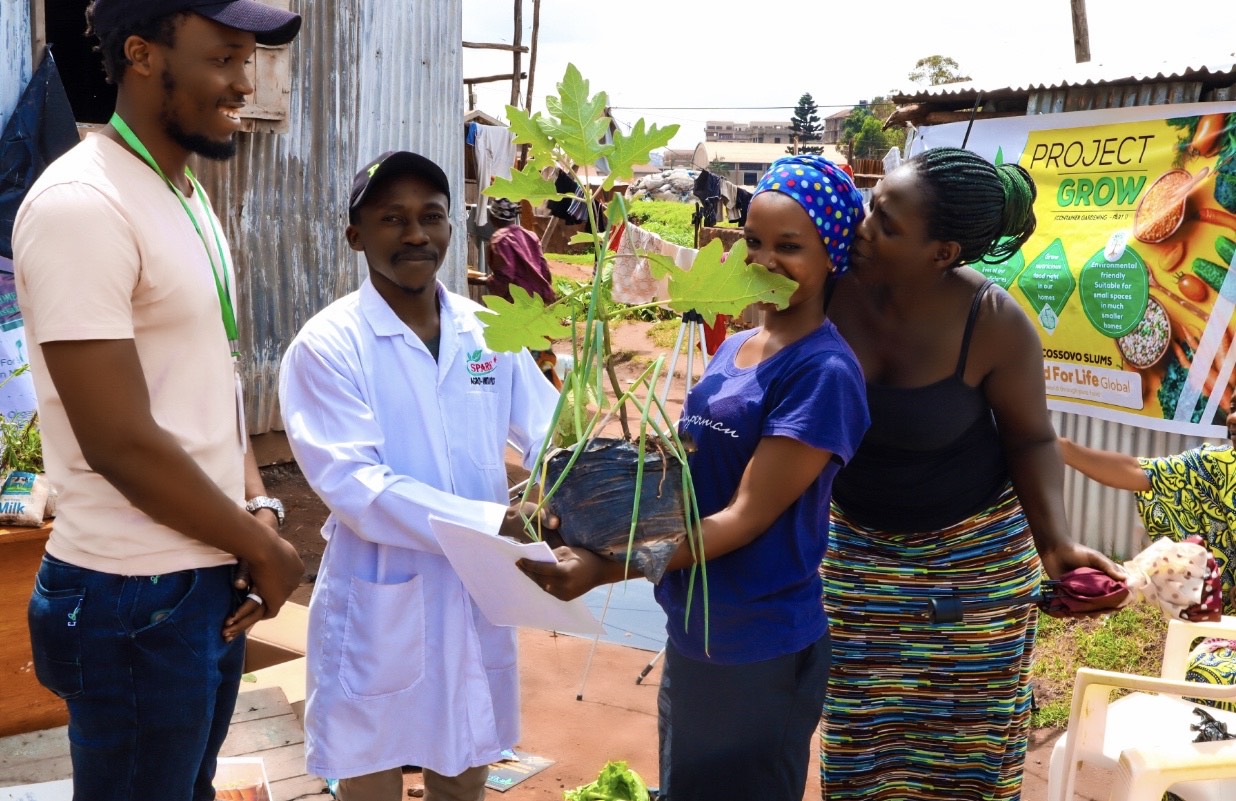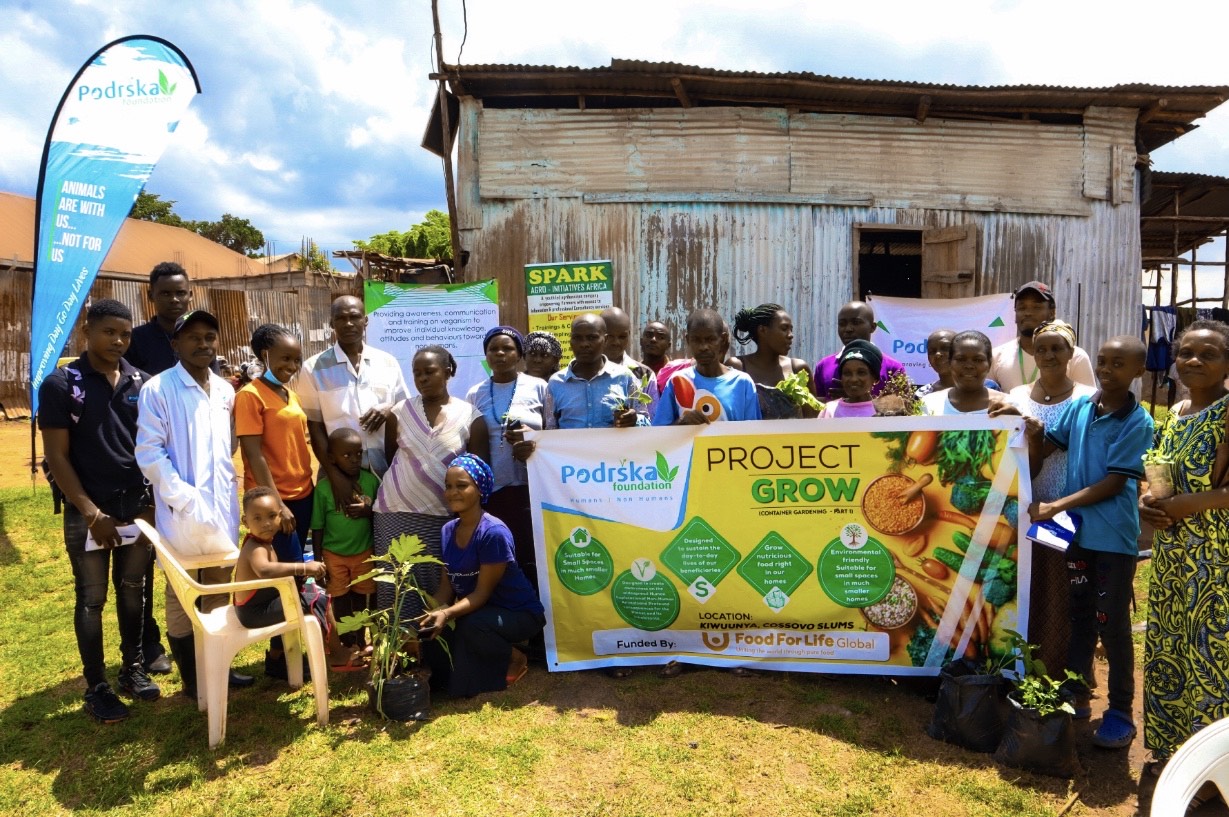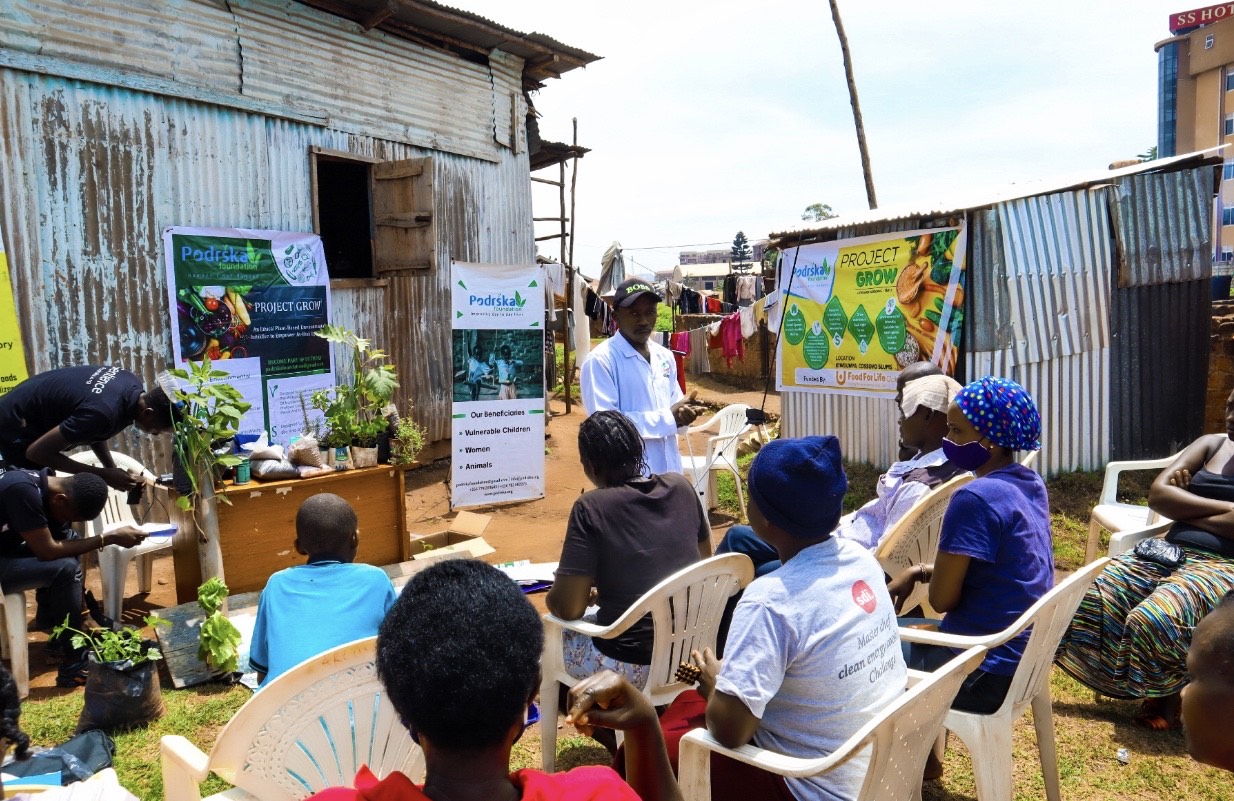 October, 2020
Improving the lives of vulnerable humans and promoting compassion for non-human animals we see care of the environment as an integral part of our work. After all, it takes a healthy environment for humans and non-humans to thrive together. Through our ongoing outreach work in the slums of Kampala, we have gained insight into a number of simple ways in which we can improve peoples' lives. One such way is Project Grow: a project designed to promote the care of all three spheres of life – humans, non-human animals and the environment. This innovative project aims to enable some of the poorest people in Uganda to learn environmentally and ethically sustainable plant-based ways of living in harmony with nature. Throughout the course participants will gain an awareness of the widespread human exploitation of non-human animals and its profound consequences for the planet and its inhabitants. Project Grow will provide the knowledge and resources to enable participants to make informed choices as to whether or not to adopt an environmentally and ethically sustainable vegan lifestyle. Specifically, participants will be given the knowledge and the means to recycle their organic waste into usable compost, grow nutritious food at home, and potentially create a modest income through the sale of surplus crops.
How you can help:
A pilot of the container gardening part of the project was launched on the 21st of December, 2020 to a small number of families. Participants were taught about how to mix a suitable soil based growing medium to support the plant growth and how to care for the plants. Alongside this training the foundation also gave information on the exploitation of non-human animals and its consequences for the planet and its inhabitants. We are seeking your support in order toimplement the other aspects of the project and deliver the project to a larger number of vulnerable families.
Donations can be made to our Donorbox campaign page donorbox
If you are unable to support us financially we appreciate you taking the time to share this project on social media or directly with friends, family and colleagues.
READ MORE about the project: https://podrskafoundation.org/project-grow/